By Sharon Fisher | July 19, 2022
Cradlepoint had long been on the list of Idaho's Startups Most Likely to Exit, so it wasn't a surprise in September 2020 when the company announced it was being acquired by Stockholm, Sweden-based telecommunications company Ericsson for *$1.1 billion, with the deal closing in November. Almost two years later, it seemed like time to check in with CEO George Mulhern and see how it was working out.
"It is actually going quite well," Mulhern said in an email message. "Because they have run us as more of a standalone business, we have been sheltered from many of the 'big company' processes. They have on-boarded us with a very light touch and have let us run fairly independently. Also, as they promised, there have been no cost synergies" – which typically would mean layoffs of duplicated corporate functions – "and in fact they have made significant investments in the company. The business is going great, as evidenced by the fact that the last three quarters have been the highest-growth quarters in the company's history."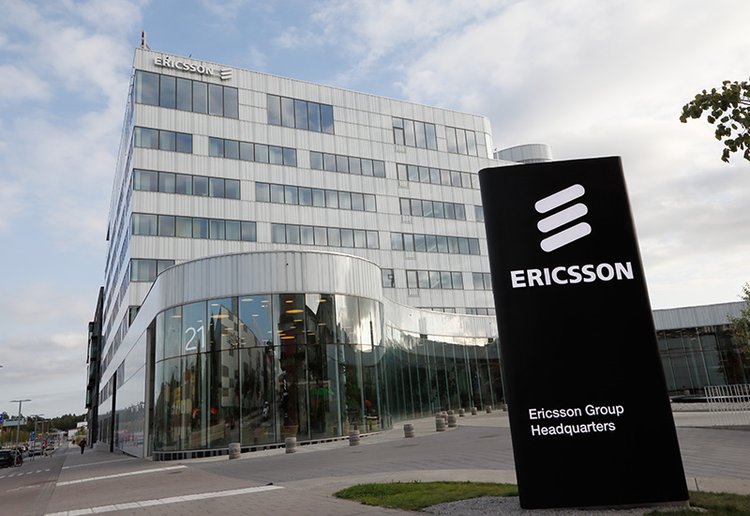 Actually, Ericsson wanted to learn from Cradlepoint, Mulhern said. "The Swedish culture, including the business culture, is much more laid-back than the U.S.," he said. "They are a very people- and planet-friendly country and culture. Very warm and friendly people, delightful to work with. The biggest difference between the Cradlepoint culture and Ericsson's is our sense of urgency to compete and win in a fast-changing and growing market. That agility and speed is something Ericsson is hoping we can bring to more of their Enterprise product lines. In general, Americans have a bit of a reputation for being brash and aggressive. During due diligence, one of the Ericsson team members said, 'You're some of the nicest Americans we have ever worked with.' I had a good laugh at that."
However, being part of a public company has necessitated some changes, Mulhern said. "Now that we are part of a public company, we have to be more careful about sharing financial information," he said. "There have also been more stringent processes around compliance, company security, and sourcing and vetting third parties we work with. It can feel a bit cumbersome at times, but we are all adapting pretty well. And it obviously hasn't hurt the company's growth."
In fact, while the acquisition and the COVID-19 pandemic had resulted in some changes, the biggest changes in the company were due to that growth, Mulhern said. "We have doubled the number of employees since the acquisition," he said. "Last week, we brought 1,300 Cradlepoint employees from across the globe to Boise for a number of meetings and then a company-wide picnic. We have opened new entities in Germany, France, Italy, Netherlands, Singapore, Malaysia, and Mexico. We have also expanded our product investments to include two new product lines."
Ericsson's support has also helped Cradlepoint with one of Idaho startups' biggest problems, talent retention and acquisition. "We have been able to recruit some amazing talent, both before and after the acquisition, because we are investing in some very exciting technology areas: 5G, cloud, security, etc.," Mulhern said. "Being a high-growth company, working in state-of-the-art technologies, and backed by the global leader in 5G infrastructure (Ericsson), makes us a pretty attractive place to work."
Cradlepoint was a pretty attractive place to work before the acquisition as well, due to its generous stock option policy, and a number of employees took advantage of that to at least some degree. "All employees of Cradlepoint had some level of stock options when we were acquired," Mulhern said. "We have a few who earned enough and were at an age where they just retired. We have also had a few leave to start other new ventures. I am sure there were a few new cars, as well. Overall, the attrition has been lower than I had anticipated. We put some retention packages in place for key positions to give us time to bring on the next generation of leaders. I think the fact that we are still growing, working on the leading edge of technology, and that employees enjoy working with their teammates has kept attrition at a reasonable level."
"We have doubled the number of employees since the acquisition. Last week, we brought 1,300 Cradlepoint employees from across the globe to Boise for a number of meetings and then a company-wide picnic. We have opened new entities in Germany, France, Italy, Netherlands, Singapore, Malaysia, and Mexico."

— GEORGE MULHERN
That said, due to the acquisition, Cradlepoint can no longer offer that level of stock options. "We don't have the same type of stock options available, because we are no longer a startup," Mulhern explained. "We have shifted to a short-term and long-term incentive plan in addition to base salaries, which serves the same purpose."
While it's not unusual for a CEO or founder to step back a year or two after an acquisition – such as TSheets' Matt Rissell – Mulhern is a bit older than the average startup CEO, and consequently isn't planning on leaving anytime soon. "Many startup CEOs leave, and then go off to start their next venture," he said. "This is my last rodeo as a full-time CEO, and so I am spending a little extra time to make sure that Cradlepoint is positioned well for success as a part of Ericsson."
In fact, Mulhern just accepted a larger role within Ericsson. "Ericsson recently formed a new business unit called Enterprise Wireless Solutions," he said. "The business area will combine Cradlepoint and the Ericsson Dedication Networks organization. Dedicated Networks is focused on the emerging private cellular market opportunity. Many enterprises are interested in owning their own cellular network. Private 5G networks have properties with regards to performance, coverage, security, and latency that make them attractive to enterprises in manufacturing, mining, utilities, healthcare, etc. I was asked to lead this new business area and join the Ericsson executive team. We will use the Cradlepoint go-to-market organization and program to reach the enterprise customers with these solutions and others that will be coming in the future."
The new position will also benefit Cradlepoint, Mulhern emphasized. "The reason I accepted this new business unit role is because it raises the importance and contribution of Cradlepoint inside of Ericsson," he said. "I still have some work to do in this regard, but I am also confident that we have the leaders and employees to run this business without missing a beat when I step aside."
That doesn't mean Mulhern will disappear from the Idaho startup ecosystem. "When I leave, I hope to be able to contribute some of my experience to the next generation of startups here," he said. "I won't have any answers for them, but maybe a few questions they should be thinking about."
Fisher is a digital nomad who writes about entrepreneurship.
This article was created as a collaboration between Boise Entrepreneur Week, Built in Idaho and Trailhead