Lovevery is probably one of the few companies, outside of healthcare, where COVID-19 improved business.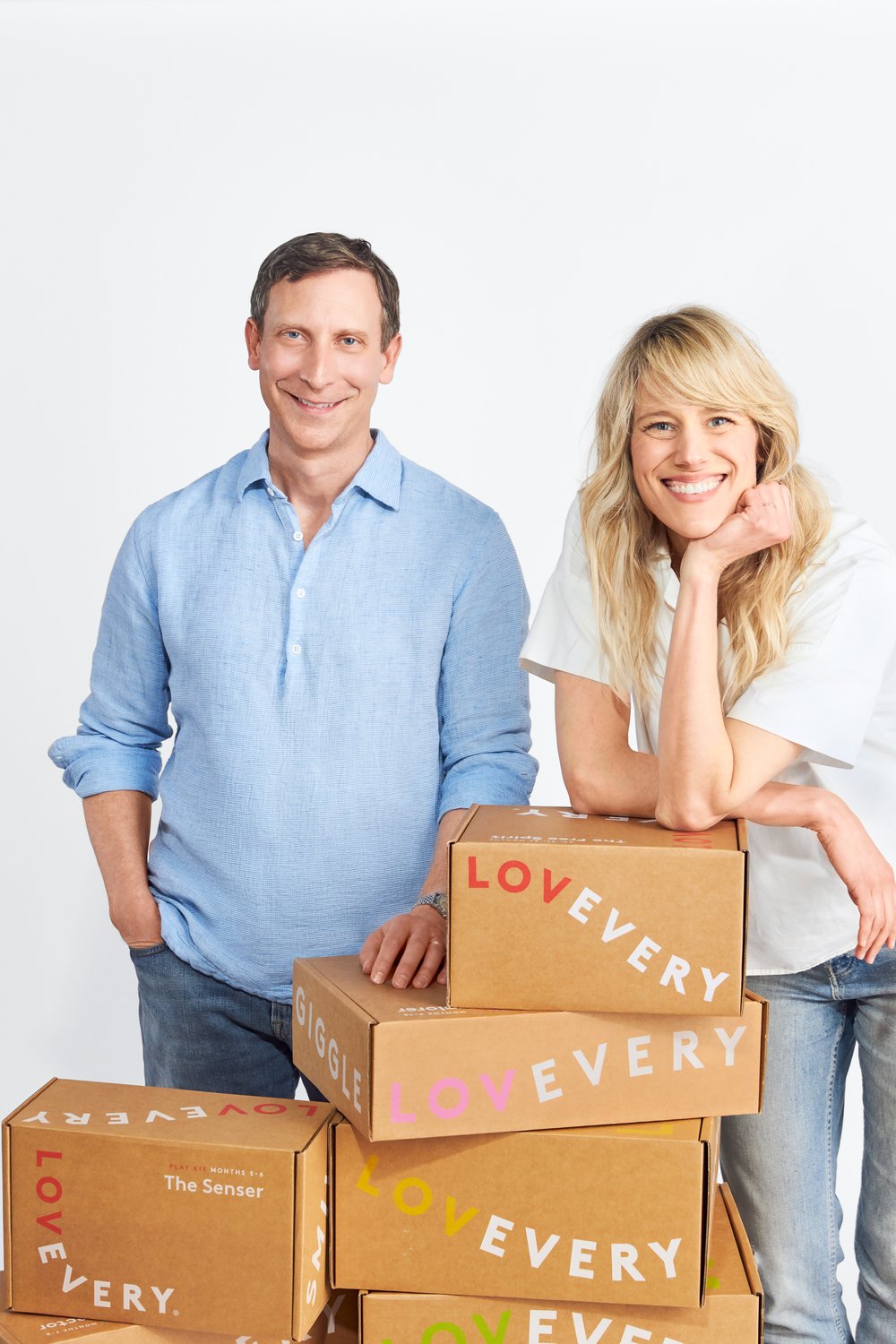 "It was an awareness opportunity for us," said Rod Morris, cofounder and president of the Boise-based educational toy company. "In 2020, more families were looking for information on ways to play at home. Lots of people around the country wanted to find solutions, and we could take advantage of it."
In addition, digital ad rates were very low for a couple of quarters, Morris said. The combination meant that Lovevery "acquired customers pretty rapidly in 2020," he said. Revenue grew from $22 million in 2019 to $76 million in 2020, he said.
Moreover, Lovevery kept those customers, and added more. "We were super confident that any customers we acquired would stay with us, because retention was very strong," he said. "We haven't seen people drop off, and we haven't seen growth drop off."
At this point, the company has more than 280,000 active subscribers, he said.
Product development
To keep those customers, Lovevery has also been expanding its product line, which launched its first product, The Play Gym, in November 2017. The company added a fourth year of its Play Kits subscription service in July 2021, followed by an exclusive product line sold at Target stores in August 2021 – which has now expanded to 450 stores – then a mobile application and online courses for parent learning in October 2021. In May 2022, Lovevery added a subscription of equity and inclusion books it cocreated with its customers.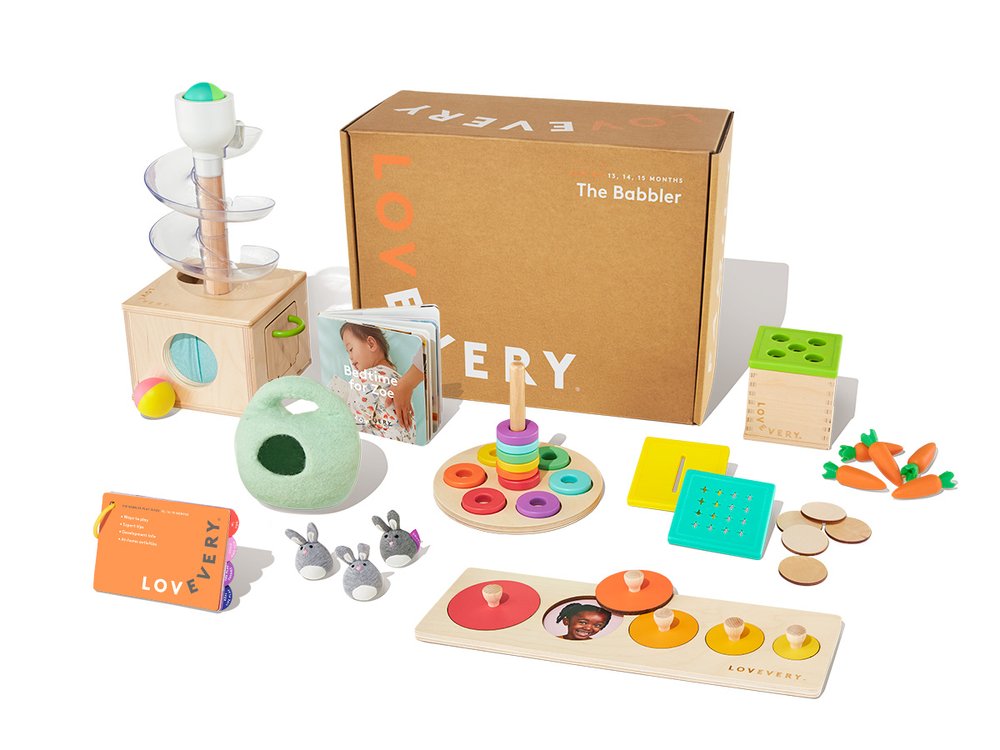 In addition, Lovevery has launched its subscription service in Europe, starting with three years, and just launched the fourth year, Morris said.
The result has been that the company has landed on a number of "best toys for children" lists, most recently People's "30 Best Gifts for Kids of 2022."
And unlike many other retail companies – especially toy companies – Lovevery's business isn't seasonal, Morris said. "The holiday season is important for us, but less than you would think," he said. November is generally the company's biggest sales month of the year, and the company focuses its discounting and promotion on Black Friday and Cyber Monday, he said. "There's seasonality, but there's not massive variation from quarter to quarter," he said. "It's a fairly predictable subscription-driven revenue base."
Employees
Currently, Lovevery is housed in the Athlos Academies building at 10th and Idaho, which was formerly Macy's. "We took the third floor of that building, which was raw space, and built out the third floor," Morris said. "There's plenty of capacity for us to keep growing." Of the company's almost 300 employees, about half of them now come to the office on a regular basis, he said.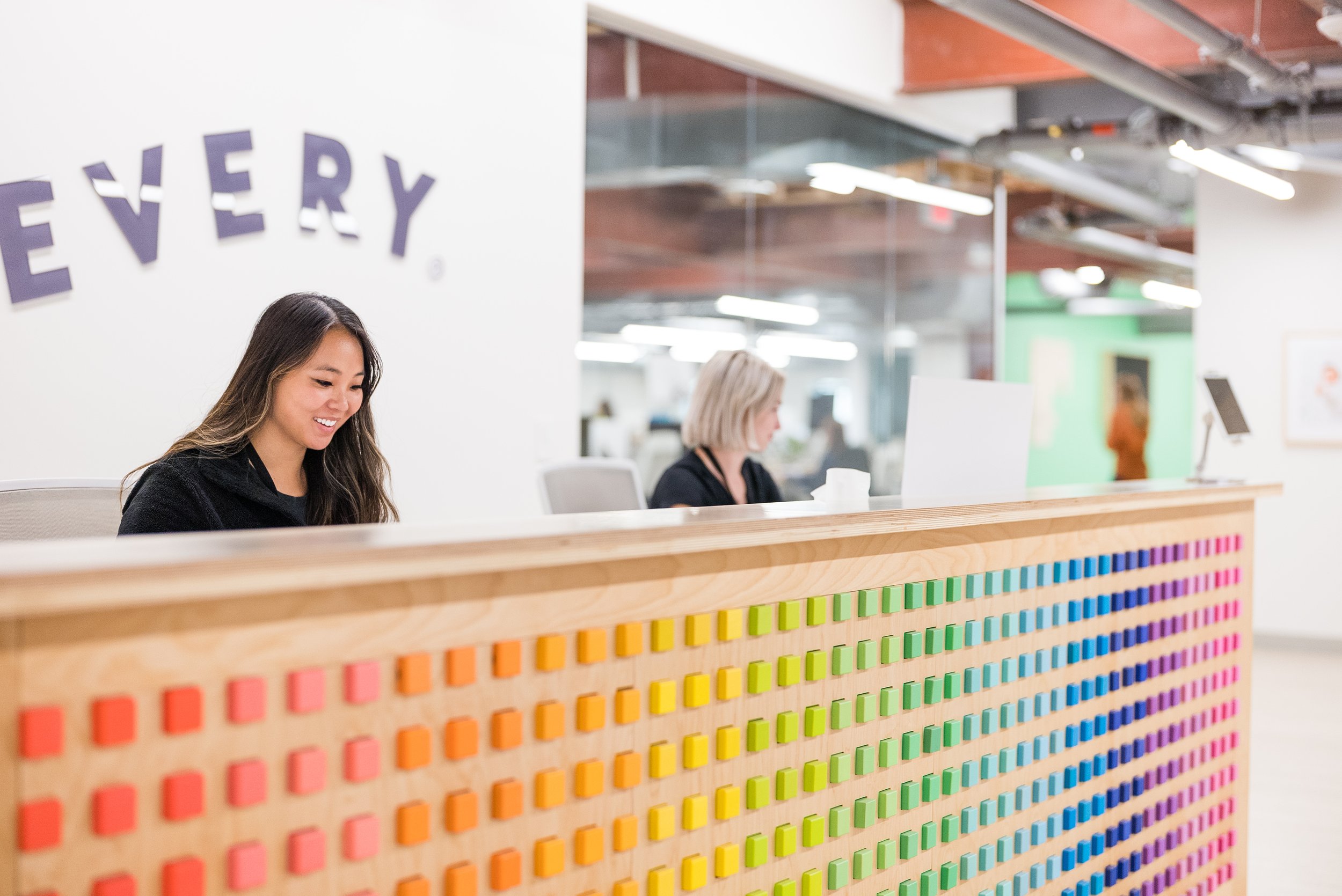 "It depends on the department what the number of days in the office are," Morris said. "We do have requirements on days-in-office vs. days-out-of-office," which started as vaccinations became commonplace, the death rates went down, and Idaho moved into a post-COVID world, he said. "I believe there's value in collaborating in person, especially with the physical products we're trying to design."
Lovevery's European headquarters are in Amsterdam, with about 20 employees, Morris said. "The Netherlands are a great place to do business, from a tax and logistics perspective," he said. "As a small startup, it's a great place to be, and a very business-friendly place to start as well." The company's warehouse serves all over Europe — though due to Brexit, the company now needs a separate warehouse for the United Kingdom – which helps reduce shipping costs, he said.
Amsterdam offers another benefit as well. "We're selling into a lot of different countries in Europe," Morris said. "There is no city in Europe that's more multilingual than Amsterdam. It's normal for them to speak several languages."
At the same time, COVID led Lovevery to explore having remote employees. "We're grateful that we're able to access a whole group of talent," Morris said. "There's incredible talent we were able to find in other places, and a pretty compelling employee base doing a lot of different things." In addition, with the company marketing in 32 countries, it's helpful to have local people doing some of that work, he said. "There's a lot of different skill sets that combine," he said. "It's a pretty cool thing to be a part of."
Financing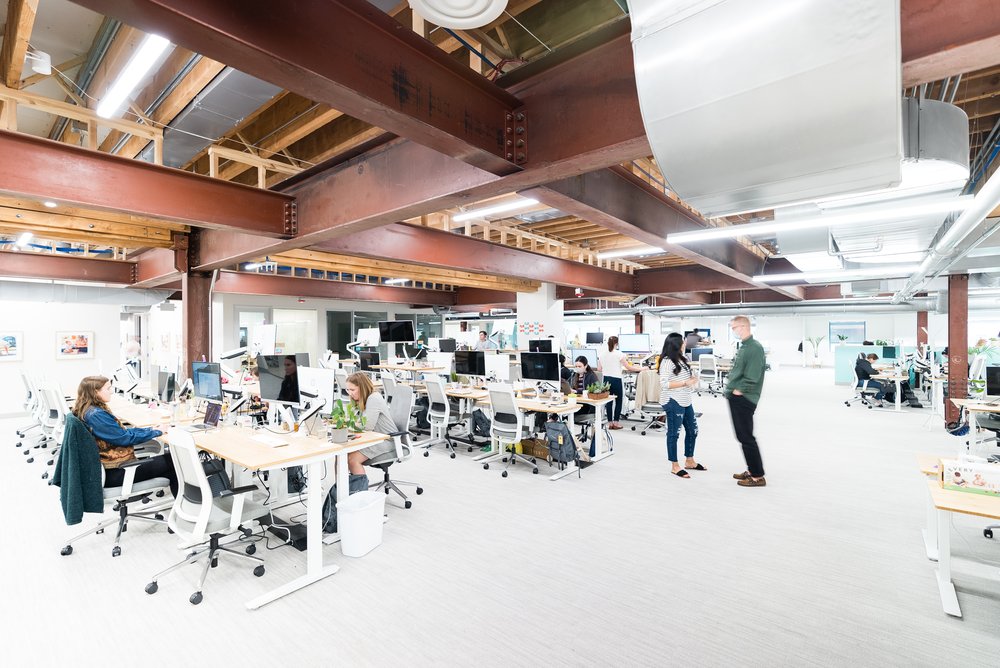 Lovevery got a lot of attention in 2019 for its $20 million Series B round, followed by a $100 million Series C round in 2021 that saw the company featured in the Wall Street Journal. The lead investor for the Series C was TCG, a Los Angeles-based consumer products investment group, as well as additional participation from some insiders who had already invested, such as GV (formerly Google Ventures), the Chan Zuckerberg Initiative, Reach Capital, and SoGal Ventures. In addition, some individual investors have joined, such as Mark Vadon, a former chair of pet supply company Chewy, who previously cofounded Zulily and Blue Nile, Morris said. "He's a pretty established consumer and ecommerce entrepreneur."
Lovevery doesn't share profitability figures yet, but the company's annual revenue $200 million, of which $142 million is recurring subscription revenue, Morris said.
In terms of fundraising, that's probably it for the time being, Morris said. "We don't have any immediate plans for more funding right now," he said. "Right now, we're good."
As far as an exit strategy, Lovevery is aiming toward an initial public offering. (All full-time employees get stock options, Morris said.) "Jessica (Rolph, cofounder and CEO) and I believe this is a business that can be a significant, global, iconic, early childhood business," he said. "To reach its fullest potential, it should be public. We are building a business capable of doing that."
However, that's not going to be anytime soon, due to the current state of the market. "Our long-term objective is to take the company public one day," Morris said. "The business is reaching the size where, in a healthy IPO market, we would be approaching viability. We're obviously waiting for the market to be right," but noted that the business is getting stronger with every passing quarter. It probably won't happen next year, though. "It would be very hard," he said. "You'd have to be a very big, very mature company to go public in 2023."
That said, Lovevery isn't looking to go the acquisition route instead, Morris said. "You don't build a world-class business if you're looking to an acquisition," he said. "It's a different mentality. We want to build a business that's going to be around for a hundred years."
Written by Sharon Fisher, a digital nomad who writes about entrepreneurship.
This article was created as a collaboration between Boise Entrepreneur Week, Built in Idaho and Trailhead