By Sharon Fisher | April 12, 2022
If you've been reading about startups investments in Idaho during the last couple of years, a new name has started popping up a lot. It's Capital Eleven, a Meridian-based seed stage investment company with a portfolio of more than 30 companies, mostly Boise-based startups.
"We're nontraditional when it comes to venture investment, and we took a nontraditional path to get here," said Travis Hawkes, managing partner.
Where Capital Eleven comes from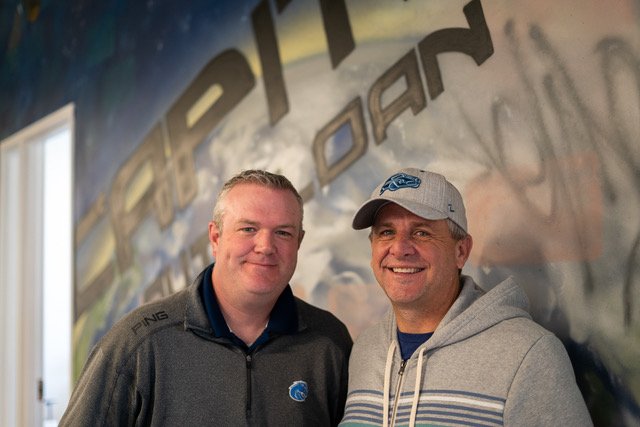 The company started 13 years ago, when Hawkes and his partner David Gardner, from Idaho Falls, decided to formalize their arrangement they had at the time of doing side investments together. Eight years ago, they opened Capital Auto Loan, a consumer financing company that now has 40 employees within that side of the business. "We've grown a lot over the last few years, and we've been in a position to invest," he said.
That started in 2019, when Capital Eleven invested in Tovuti, a learning management and community building platform. Capital Eleven now has several staff, including an in-house attorney who started last year, an in-house certified public accountant, and a chief financial officer, a chief of staff, and a couple of analysts, as well as venture partner Brian Jorgenson, who joined the company a few months ago from Seattle with a background in private equity and mergers. "He'll help us underwrite deals," Hawkes said.
Since its first investment in 2019, the company has actually accelerated faster than Hawkes expected, partially due to the COVID-19 pandemic. "All that talent that has moved here from Seattle and California, and all the parameters around that – people working from home and working in other markets and living here," he said. In addition, Boise has had some pretty good exits in the past couple of years, such as Cradlepoint and Kount, he said. "It helps the ecosystem," he said. "People move on to start something else or have extra money to put into the ecosystem."
Another boost to the ecosystem was when StageDotO came in. "We're already starting to see some great outcomes," such as PlexTrac, Hawkes said. "That draws attention from all over the country. It shows people you can build a company like that in Idaho. All of those things are contributing to us being really excited to invest in technology and entrepreneurs."
What's Capital Eleven's strategy?
Capital Eleven has two main points. "We're long-time entrepreneurs, and we love supporting the local ecosystem," Hawkes said. "Second, we're really bullish on Boise as a technology ecosystem for the next 15 to 20 years."
Comparing Boise to Utah's Silicon Slopes, "we feel like we're 15 years behind that," Hawkes said. "Who wouldn't have started to invest in that 15 years ago?"
The company didn't start out with a target figure in mind, and Hawkes wouldn't say how much the company has invested thus far, though he said it was in the "eight figures." "We probably should," he admitted. "Other people have asked us what our budget is. We haven't approached it that way. If we have great entrepreneurs, and great deals, we find a way to invest."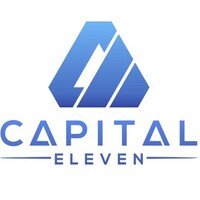 Typically, Capital Eleven invests at the seed stage, starting with a first check of $100,000 to $1 million, with follow-on investments as the startup progresses, now up to a total of about $2 million in some companies, Hawkes said. "Venture is more art than science," he said. "When you're investing at that early stage, it's not like we can find magical metrics or KPIs (key performance indicators). We're very focused on the entrepreneur. We like to bet on jockeys, not horses."
So what do Hawkes and Gardner look for? "We like to believe in the entrepreneur, that they can execute, that they can bleed in the streets, leaving it all on the field, and do everything in their power to make this company successful," he described. "We love it when they have domain expertise. Certainly, we look at what the idea is, the total addressable market, and those kind of things."
Moreover, they look for companies where they can add more value than just writing a check, Hawkes said. That could involve board seats, advisory roles, or mentorship. "An entrepreneur and a venture partner or angel coming together is like a marriage," he said. "You're signing up to work together for the next five to seven years. Is that a good fit, can we work together, and is the right vibe there? There's ups and downs, and when you're in the hard days, it's got to be the right fit to work together."
Generally, Capital Eleven invests in software-as-a-service companies, though it has made some exceptions, as with Killer Creamery, which produces keto ice cream. "It's the first consumer product good we invested in," Hawkes said. "It's outside our wheelhouse, but we made an exception because we love the product."
"An entrepreneur and a venture partner or angel coming together is like a marriage. You're signing up to work together for the next five to seven years. Is that a good fit, can we work together, and is the right vibe there? There's ups and downs, and when you're in the hard days, it's got to be the right fit to work together."

— TRAVIS HAWKES, COFOUNDER OF CAPITAL ELEVEN
And finally, Hawkes and Gardner prefer to invest in Boise, and while they have invested in companies outside of Boise as well, they try to encourage the companies to build out some part of their company in Boise or hire people in Boise, though they'll make exceptions. "We'll meet with any Boise entrepreneur who reaches out and wants to meet with us," he said. "You never know what you're going to find. Secondly, we want to be helpful to the ecosystem. There's good karma in that, serving as mentors and helping people, even if it's not the right idea or they're not ready or they're lacking some things."
Where Capital Eleven is going
The company hasn't had any big exits yet, which isn't surprising, since it just started a couple of years ago. "We're young, right?" Hawkes said. "Generally you look at a five- to seven-year time horizon for an exit." But several of its investments are progressing along that pathway, such as Tovuti, which held an $8 million Series A funding round in July 2021. "There are other portfolio companies that are in that same range and progressing well," he said.
And Capital Eleven is not territorial. At all. "We meet with people who aren't ready, and we give them our advice, right or wrong," Hawkes said. "We don't have all the answers. Maybe they're not a fit for us, but we know other people they should meet with. We never view anybody as a competitor."
That includes Trolley House, as well as StageDotO, with which Capital Eleven has partnered with several of its investments. "We love coinvestors," Hawkes said. "It's more capital, more resources. We're great friends with those guys. That's great because we're helping, they're helping. All that being said, we're a little different in what we're looking for, so something that might not be a fit for us is for them or vice versa."
Capital Eleven also partners with Utah-based EPIC Ventures in Fitted, a B2B marketplace for retailers. "We were the first outside investor," Hawkes said. "EPIC led the second round, but we participated. We love that they are involved. It's a whole other set of resources and mentorship that can help."
And Hawkes hopes that continues. "I believe the more the merrier," he said. "I hope five more VC funds move to Boise."
Sharon Fisher is a digital nomad who writes about entrepreneurship.
This article was created as a collaboration between Boise Entrepreneur Week, Built in Idaho and Trailhead